New Tool - Azure Region Check
There is a new tool on Xrm.Tools - Azure Region Check. You can give the tool a try here https://www.cds.tools/AzureRegion
The goal of the tool is to help you determine which is the best Azure region to use for integration with your Dynamics 365 / Common Data Service (CDS) instance.
The tool requires checks 16 different Azure regions and gives you metrics back on talking from CDS to an Azure Function in each of the regions.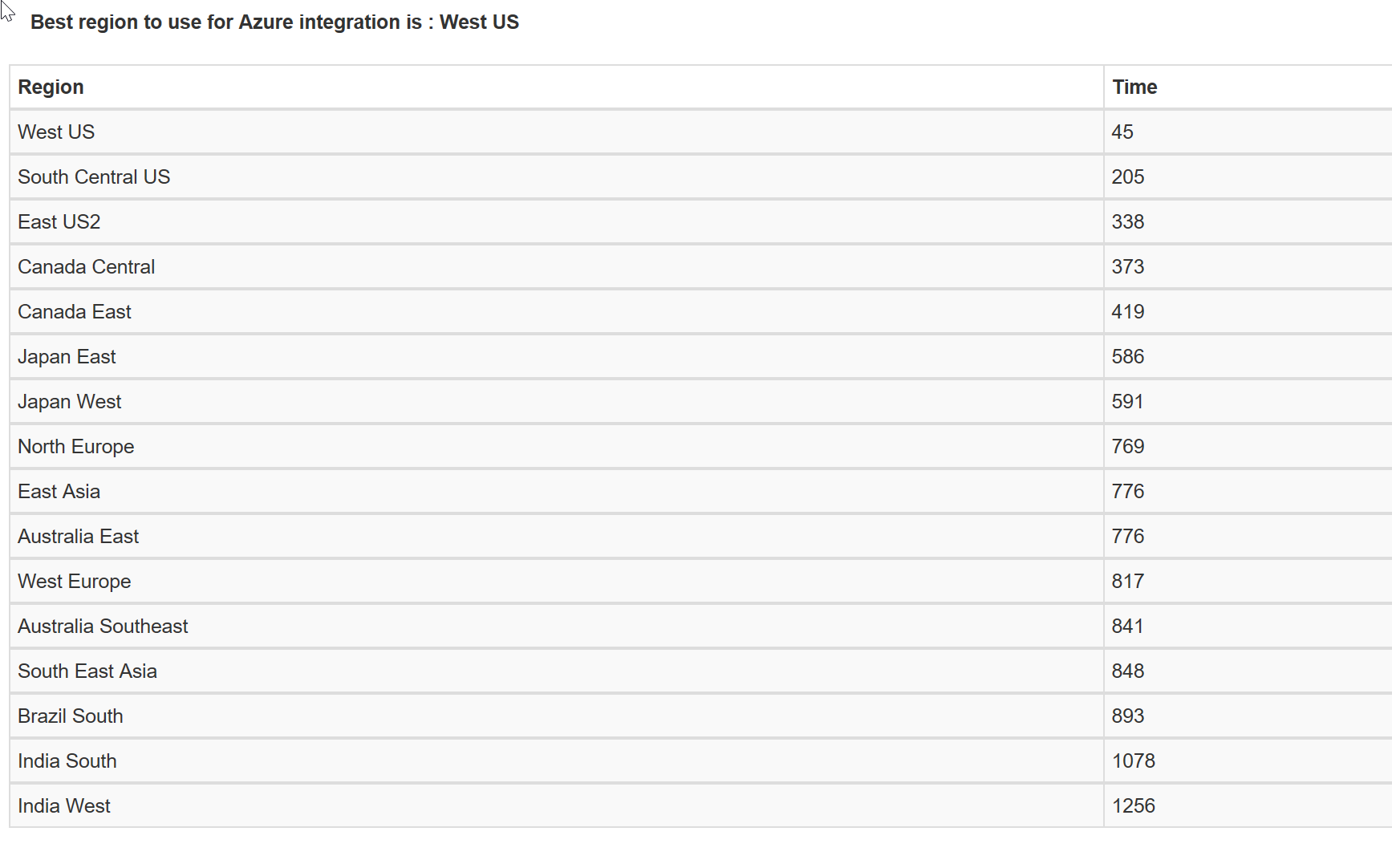 Before you do your first test, the site will install a small solution in your instance. This allows the performance metrics to be from your Dynamics 365/ CDS instance to each of the Azure Functions without any latency added by the Xrm.Tools site.
Generally, it is a good idea to run it a couple of times to confirm. After you are done, you can easily remove the small solution via Solution Explorer.
In a perfect world, Microsoft would make this available on the About page of the instance, but until then here is a tool to help you confirm what region to use!